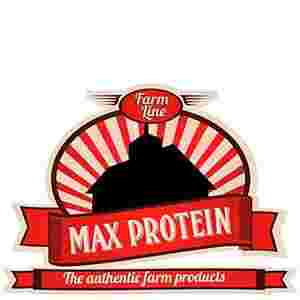 List of products by brand Max Protein
Max Protein is a Universal Mc Gregor brand that distributes a complete line of foods with high levels of protein, meat, chicken and beef protein, cookies with 36 grams of protein per package and flavored oatmeal, among other products.
(+ Read more)
Sort by:
There are 25 products.
This brand is a leader in Europe in the production of high-quality oatmeal with a non-transgenic natural seal, thermo-activated to prevent damage to the intestinal flora, sweetened with Splenda®, with 0% calories.
Max Protein has the favorite products NutChoc, the only cream on the market with no carbohydrates, no fat and no salt, high in fiber, Egg Protein, the ideal protein for people intolerant to lactose, with a high concentration of BCAAs, Döner Kebab , the seasonings for diet, Black Max, the exquisite double chocolate biscuits filled with cream flavored cream, high in protein, with a low content of sugars, carbohydrates and fats, as well as oatmeal with special flavors.
Innovative formulas with an exquisite flavor allow you to enjoy the benefits of oatmeal while intensely enjoying incredible dishes, with Fitzza Max Protein products, a flavored oatmeal for preparing pizzas, paninis, focaccias, pancakes and cakes, and Bonbon Rocher, a flour that provides incredible new flavors.